The patterns of my thoughts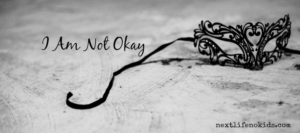 Shift
So very quick
And you seep in?
I am not okay with that
Nor am I okay
with missing you
And everything I might have blew
This odd lil fantasy for two
That brews in my alternative universe
The cure to a curse
Which is today
We stay beyond arm's distance
And yet my mind reminisces
What was and could have been
And I am not okay with that
I don't want to remember
Because it leads to a December
Colder than any Winter
It splinters
My devotion to self
And the overwhelming guilt that is felt
When you seep in
at the hour of lullabies
I
am fully aware
That I still care
And wished that you did too
But that is a wish for a fool
So I am not okay with that
I want it to be over
Actually
I want to pull you closer
Tell you this feeling to let go
That I have finally taken time to grow
And you are the reason
Meant to be here beyond a season
A lifetime full of pleasing
You
Us
Once upon a time
You felt the same as I
and wanted to never deprive
Our future
A humble steward to my heart
But that was torn apart
And before the hour of sleep is nigh
Tears flood the edges of my eye
and I realize
I am not okay.

ALL RIGHTS RESERVED.
Phot Credit:  Next Life, NO Kids






by