A good friend of mine started a YouTube series on her channel titled, "mind the mic". The series is an animated open mic show that happens once a month. From her channel, Kandi Huggins, she informs:

"mind the mic is the animated open mic/performance series for don't mind my mind. The monthly show was created to be an avenue that allows performers and artists a platform of expression – regardless of where they are in the world, what their art is, if they are outspoken or shy…the only thing that matters is getting out what's inside.

all work is original to the performer/artist featured"

It's a really dope concept and platform, I was able to be apart of the February show! Check it out:

Feel free to check out the other episodes on her channel and subscribe.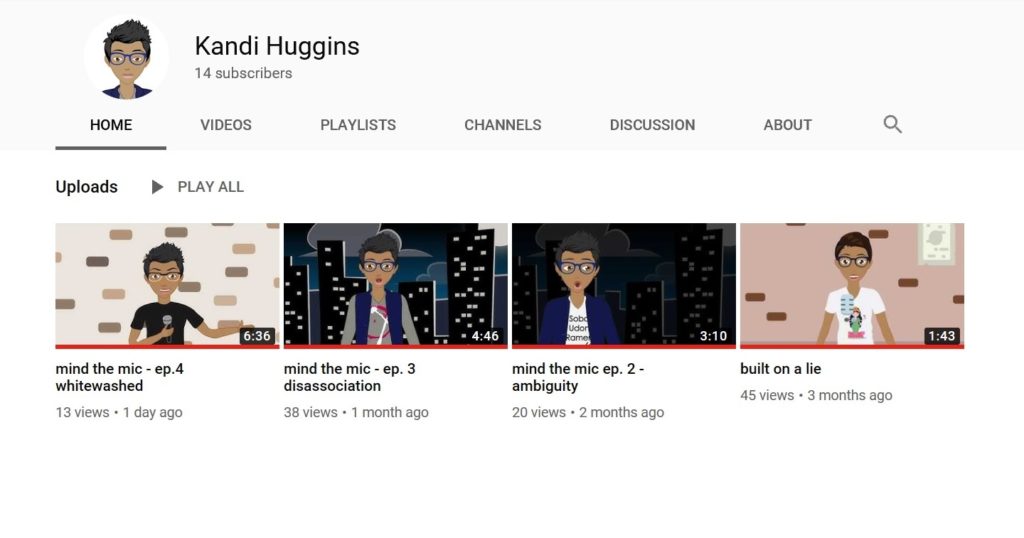 ~MindSpeaka






by