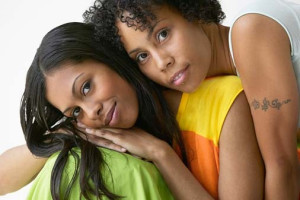 I know I have mentioned the novel I have been working on for several years a few times and figured I should actually tell you all about it. It's my version of the Great American Novel! Emphasis on "my". I do hope others will enjoy it , too, because I have put a lot into it. There is love, lust, sex, and drama – some key ingredients to many a good, solid novel.
The tale begins during Aaliyah's, one of the main characters, summer break from college in Paterson, NJ.  She is on the phone with her soon to be ex-boyfriend. Unfortunately, she didn't see it coming.  It is an unexpected to call that seems to ruin her, but it actually starts everything! Trying to get her mind off her current situation, she heads to New York where she ends up meeting Jess at a novelty store.  She is immediately intrigued, although she's not sure why. Jess, likewise, is intrigued by Aaliyah.
What's the catch? Sounds like a perfect start to a new summer romance, especially after what Aaliyah had just went through.
Well, Jess is woman.  A lesbian, too.
Aaliyah doesn't like women…not in that way. To make matters worse, she finds out someone's she's close to knows Jess, too, and warns her to keep her distance. Aaliyah tries to dwindle the interest in Jess down to a lapse in judgment and eventually finds other interests in a guy named Kevin.  Even so, with all that happens before the summer ends and once she's back in school in Atlanta, Georgia, you have to wonder, is this guy who he really claims to be? Again, with all that happens, was it really a lapse in judgment the intrigue she felt for Jess?
Jess on the other hand, the other main character, although coming off a little bit like a playboy, can't get over Aaliyah, the woman just beyond her grasp. It's evident to those closest to her, even when she sometimes tries to play it off.  She's a successful bachelorette with many wannabe potential mates.  It isn't too hard for her to cover it up, coping by basking in the attention of her female lovers to help subside the thoughts of Aaliyah, but is it enough? Has she really fallen for a straight chick?
Who knows!?! I don't, because right now the plot is thick and I haven't decided what will happen to Aaliyah and Jess.
That said, I am really excited to find out! I hope you are too. This was only a brief introduction to my novel. In the future I will share more, so make sure you keep coming back.
If you have made it this for, I would appreciate it if you took the time to leave a comment. What are your thoughts so far? What would really pique your interest? Tell me! I would love to know!  I still have time to incorporate it!
~MindSpeaka
Photo Credit:  Examiner






by